The Lane-Security Paving Joint Venture (JV) is comprised of The Lane Construction Corporation (Lane) and Security Paving Company, Inc. Michael Baker International, Inc. is the lead designer.
The JV team is committed to being the design-builder of choice to deliver the I-10 Corridor Express Lanes (Contract 1) Project. Lane has independently delivered several major express lanes projects throughout the country. By combining their expertise and reputation, together they provide innovative and cost-effective solutions for high-traffic projects throughout Southern California.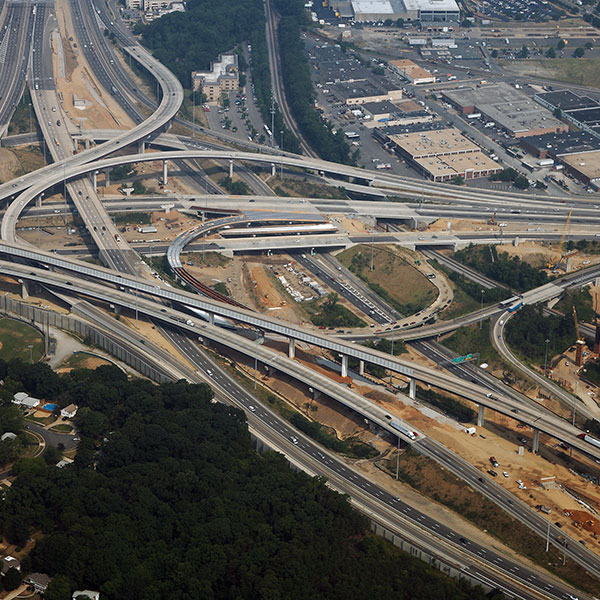 I-495 Express Lanes, VA ©Virginia Dept. of Transportation


The Lane Construction Corporation
Founded in 1890, The Lane Construction Corporation (Lane) is a leading U.S. construction company specializing in heavy civil construction services and products in the transportation, infrastructure, and energy industries. Lane is owned by global construction leader, Salini Impregilo.
Lane has delivered more than 70 design-build and alternative delivery projects nationwide and is ranked as the No. 3 Highway Contractor by Engineering News-Record (ENR). Its expertise in delivering toll/managed lane design-build projects includes I-495 Express Lanes P3 in Virginia, I-95 Express Lanes Design-Build in Virginia, I-85 Widening Design-Build in North Carolina, and
IH-35E Managed Lanes Design-Build in Texas.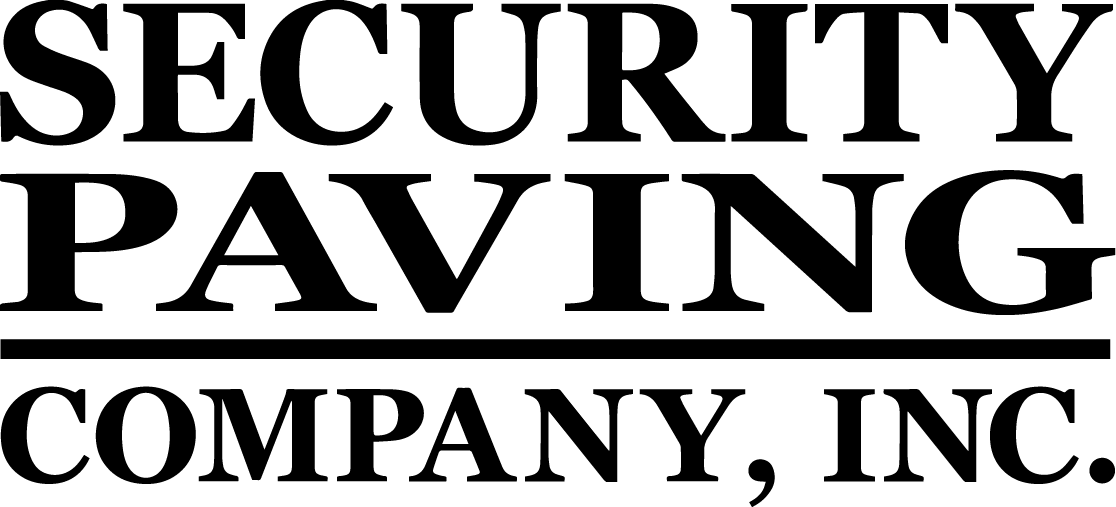 Security Paving Company, Inc.
Founded in 1949, Security Paving is the largest urban freeway contractor by volume for Caltrans over the past three years, with 15 projects worth $734 million currently under construction. Over the past 30 years, they have grown from 6 to 600 employees, to become a premier California contractor. Security Paving is committed to providing their clients with the best value and innovations while delivering projects on some of the most congested urban freeways in the United States while minimizing impacts to the traveling public. Security Paving personnel have worked on most major freeway projects in Southern California over the last 30 years including the San Joaquin Hills corridor, the I-210 extension, the I-10 widening and Eastern Transportation Corridors.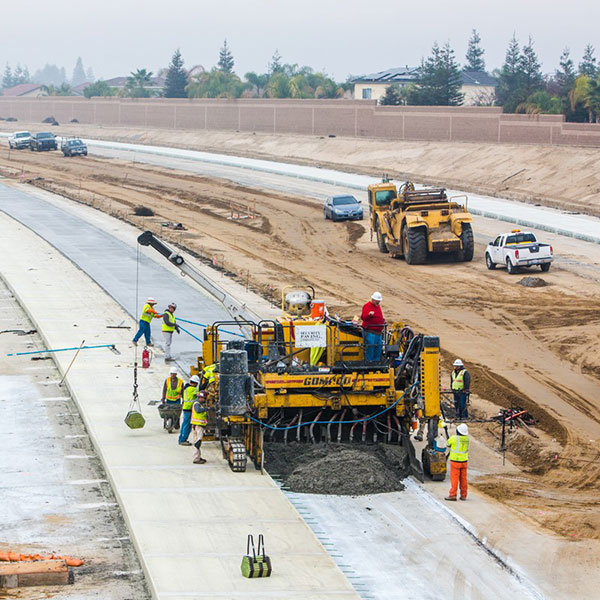 Highway Project in Bakersfield, CA